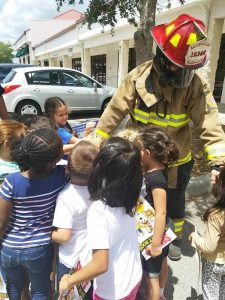 School Year
Pre Kindergarten
Child must be at least 2 years old at the time of enrollment.Completion of all forms in the Registration Packet
Required down payment (not applicable for VPK)
Prior to the first day of class, each child must have the following health documents and certificates on file.
These documents are required by Child care Licensing:
Certificate of Health (Yellow Form, DH form 3040)
MSD no longer accepts religious exemption form DH 681
Completion of all forms in the Registration Packet
Copy of child's birth certificate
Click here to the website VPK
Contact the school directly for availability.
SCHOLARSHIP FROM STEP-UP for Kindergarten
(5 year olds). Full Day Hours: 8:30 AM – 2:00 PM
We accept scholarship from step-up for Kindergarten. This will qualify you for FULL DAY 8:30 am to 2:00 pm. To see if you are eligible please go to http://www.stepupforstudents.org/.
Paid wrap-care will be applied for early morning drop-off and after-care, if needed. There will be an upfront Registration and Material fee.
Scholarship Option: Click here
Summer
MSD Summer Camp (Private Pay)
VPK Summer Camp NOW ENROLLING! Don't worry if you did not get in on Fall VPK NEW VPK CLASS STARTS ON JANUARY 3, 2017 REGISTER NOW!
VPK summer program is going to be very exciting for your child. Along with fun activities, we will help your child gain cognitive skills through the use of Montessori classroom materials. Our summer camp incorporates:
Montessori – Lessons – Arts & Crafts – Science – Face painting – Recipes – Music