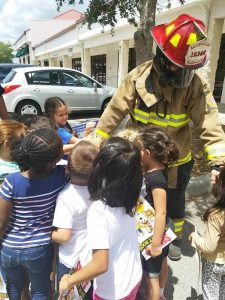 Operation Hours: 7:45 a. m to 6:00 p.m.
Our Programs serve children between the ages 2 to 5 years old < Prior to the first day of class, the school must have the complete enrollment documents with payment. Contact the school directly for availability by calling 863-438-7455
SCHOLARSHIP FROM STEP-UP for Kindergarten 5 years old
Kindergarten Hours: 8:00 AM – 2:00 PM
We accept scholarship from step-up for Kindergarten. This will qualify you for 8:00 am to 2:00 pm. To see if you are eligible, please go to http://www.stepupforstudents.org/.
Paid wrap-care will be applied for early morning drop-off and after-care, if needed. There will be a Material List.
Summer
Montessori Academy Summer Camp
 Summer Camp NOW ENROLLING!  CALL 863-438-7455
Our summer program is going to be very exciting for your child. Along with fun activities, we will help your child gain cognitive skills through the use of Montessori classroom materials. Our summer camp incorporates:
Montessori – Reading and Math help – Arts & Crafts, Science – Face painting – Recipes and other exciting activities!